ACCESS TO CONVENTION CENTER/ARENA
The facility requires all exhibitors to move in through the north side of the building. The only move-in allowed through other doors will need to be carried by hand (no carts, dollys, etc. can enter through these new doors). If you would like to print off the site map, click here.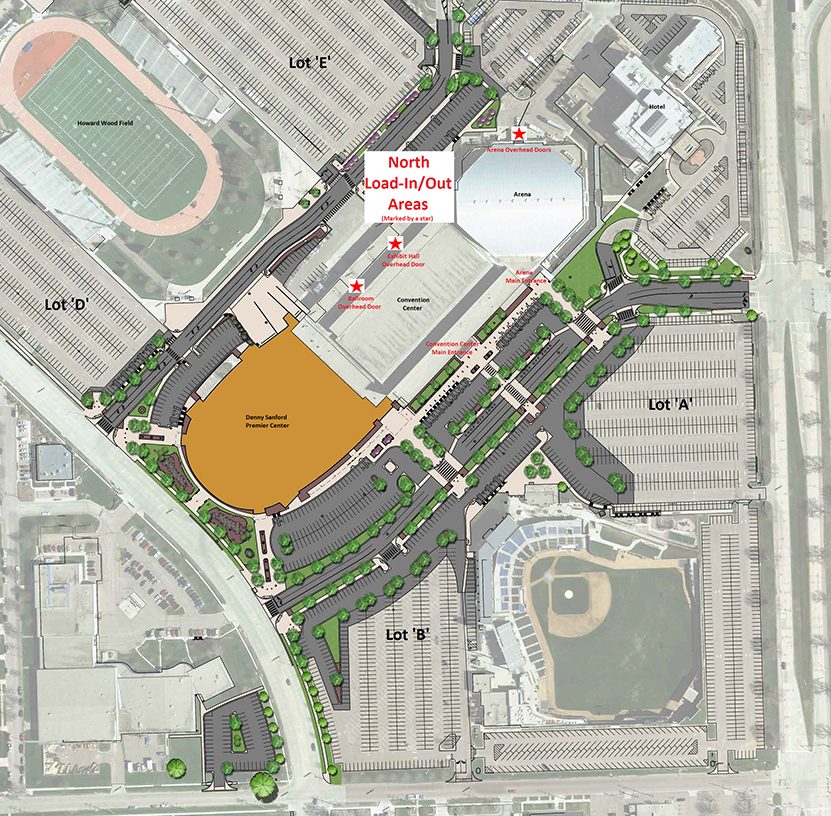 DON'T FORGET YOUR FIRE EXTINGUISHER
Don't forget your fire extinguisher: exhibits with upper decks, covered, or roofed areas exceeding 3'11" will require a dedicated mounted fire extinguisher at waist level (provided by the exhibitor) be visible in the front of the booth.
HELP US PROMOTE: FREE MARKETING MATERIALS
A variety of marketing materials are listed on this page for download or your use as your promote your participation. To avoid consumer confusion, please share the official Facebook Event directly to your social media pages.
LOCATION AND PARKING
Please be considerate of attendees and encourage all workers to use our free shuttle service, running continuously from the W.H. Lyon Fairgrounds Friday and Saturday 9am - 9pm. Trailer parking is also available at the fairgrounds.
Trucks / trailers are not allowed to park at the Convention Center (towing will be strictly enforced). Overnight parking for trucks and trailers is also prohibited.
Do NOT use fire lanes for parking, loading, or unloading. You will be subject to towing at your own expense.
W.H. Lyons Fairgrounds
100 N Lyon Blvd, Sioux Falls, SD 57107 (Map)