ASSOCIATION NEWSLETTER

The official printed monthly publication. Stay informed on recent news and happenings of the association. Learn about involvement opportunities for members, read up on the latest building permit stats and keep informed of the latest news which may impact your business. Issues are mailed to Primary and Affiliate members around the 1st of the month.
Advertise in the newsletter
Advertising in the newsletter is a great way to get your company's name in front of your fellow members.
HOME IDEAS MAGAZINE

This free magazine is the official industry and event publication for the association. The publication promotes the association's major events and members. Pick up your free issue at our office.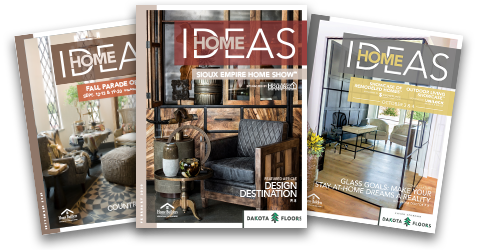 Advertise in Home Ideas
Advertising in the newsletter is a great way to get your company's name in front of consumers.
Why Do We Do Inspections?
November/December, 2022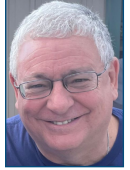 Written by: Butch Warrington, Chief Building Official
This article is going to address some of the more common corrections that our building inspectors encounter. However, before jumping into that, I think a bigger question exists which is "Why do we do inspections?"
Builders have a good idea how to answer this question and why the Building Services department exists whereas the typical person on the street has no idea as they just want and expect a safe house when it is purchased. This department exists to help people sustain a safe and healthy living environment by reviewing and inspecting projects for structural stability, fire safety, means of egress, sanitation, safe wiring, and ventilation systems.
Paul Kirkwold, our residential plans examiner, reviews most of the residential plans which are submitted. The biggest thorn in his side when reviewing the plans are the identification and location of braced wall panels.
The International Residential Code (IRC) lists 16 methods that have been engineered and tested to brace a house in order to
withstand the applicable wind loads, which in Sioux Falls is 112 MPH. The most common practice in our area is to use what are
called CS-WSP's or Continuously Sheathed-Wood Structural Panels. In simple terms, these are structural panels, usually OSB,
installed around the perimeter of the whole house. This is a good system, but has it's draw backs as depending upon the height of
the wall, a minimum of one 36 inch wide panel must be installed within 12 feet of each corner and spaced not more than 20 feet
apart after that.
This can become difficult when there is a 16 foot and a 9 foot garage door located on the front of the house in a span of 32 feet
as there physically isn't enough room to install the full size braced wall panels. This is where the IRC comes in because it will give
options to reduce the required 36 inch braced wall panel down to 16 inches by using what is called CS-PF, Continuously Sheathed-Portal Frame, or PFH, Portal Frame with Hold-downs.
There are two keys to utilizing these two options: 1. Make sure it is noted on the plans. 2. Make sure the framer in the field gets
the instructions on where and how to construct these braces. It has been our practice to note this on the plans by putting a
note on them that states: "Alternate braced wall panels required". This is done so the permits can be issued in a timely manner
without requiring revised plans. The approved plans can be seen on your Customer Self Service (CSS) account for each permit.
The approved plans are also noted as "Approved plans with comments". The next key item is to get these plans to the framers as
the inspectors have access to these plans when they do their inspections and nobody enjoys taking a wall apart and doing things
twice!!!
Continuing with the theme of bracing, one of the most common corrections on a framing inspection is the removal or absence
of lateral bracing for the roof trusses. Either the bracing is not installed or one of the trades decides that their plumbing lines or
ductwork is more important than some silly ole 2-by's that just seem to be installed haphazardly in the roof trusses.
n all reality, they probably don't realize how important the lateral bracing is for the roof diaphragm to function properly. When
the original lateral bracing is removed, an alternative diagonal bracing option will be required to be installed. In these instances, it
is best to contact the truss supplier for a fix to this situation. Each set of truss drawings will indicate the location and style of lateral
bracing required for each project. This is specific to each project so the truss specifications must be on site for each project. Did I
mention that the truss specifications must be on site for the inspector to verify that the trusses are installed in the correct location
and direction along with the required lateral bracing?

This leads into another correction that is all too common. The cutting and notching of not only solid sawn lumber, but also of
pre-engineered trusses. The IRC gives prescriptive measures for notching or drilling holes in both walls (load bearing and non-load
bearing) and hard sawn floor joists. Exterior and load bearing walls may be notched to a depth of not more than 25 percent of
the depth of the member. In simple terms, a 2x6 stud may not have a notch greater than 1-3/8 inch. A wall stud may have a hole
drilled in it which is not more than 60 percent of the stud width provided the hole is not closer to the edge of the stud by 5/8 inch.
There are also limits on how many studs may be drilled in a line. Notches in solid sawn floor joists shall not exceed 1/6 the depth
of the member, longer than 1/3 of the depth of the member and may not be located in the center 1/3 of the joist. A hole may be
drilled in the floor joists provided it is not located closer than 2 inches from the top or the bottom of the joist and it is not larger
than 1/3 the depth of the joist.

Truss members shall not be cut, notched, spliced or otherwise altered in any way without the approval of a registered design
professional. Whenever a truss is cut or altered in any way, a fix designed by a structural engineer is required. There are no fixes for
these in the IRC because each truss is designed specifically for its loading and length using its specific lumber and connections. In
this picture the whole top chord was removed. The 2 x 4 that is installed and nailed to the original top chord of the truss may work
or may not work for a fix. That will need to be determined by the design professional. The engineered fix must have the seal and
signature of the design professional on said documents.
A very common omission made by homeowners and residential contractors alike is when finishing lower
levels, no fire blocking is provided above the fire place cavity. I think this leads to the first question, "Why is fire
blocking needed?" Fire blocking is installed to restrict the movement of flame and gases to other areas of a
building through concealed areas. One of the key items that the inspectors look for is to make sure that there is no air communication between a vertical element, namely a wall assembly or the area above a fire place, and a floor / ceiling assembly above. The most common material used for fire blocking is 1/2 –inch gypsum board, however batts of mineral wool or fiberglass may be used in certain situations. In the following picture fire blocking is required to be installed on the bottom
of the floor trusses separating the vertical opening with the horizontal truss cavity.
These are just a few of the things that are routinely encountered when the building inspectors are out doing their inspections. It never ceases to amaze them what they find. It is at these times they realize why they are doing what they are doing. It all comes down to safety, whether it is for the current or future occupants.
Looking forward to working together in 2023!
This One Is Different Than 2008
Written by: Steve Ennis, Senior Mortgage Loan Originator at CU Mortgage Direct
It's All About Membership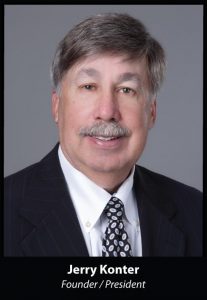 Written by: Jerry Konter, NAHB Chairman
Housing Begins to Slow as Financial Conditions Tighten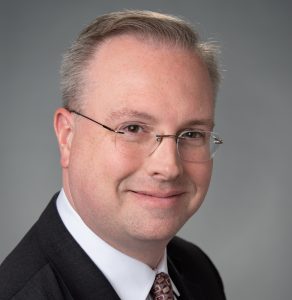 Written by: Robert Dietz, Chief Economist and Senior Vice President for Economics
and Housing Policy for the National Association of Home Builders
Home Values and Interest Rates: What Does History Tell Us?

Written by: Brent VanderGriend
Today's Real Estate Market, Opportunities and Challenges

Written by: Tony Bachman