Click the button below to see the list of available positions members of the Home Builders Association of the Sioux Empire are looking to fill.
National resources
Literature
Reports and studies
Careers in the home building industry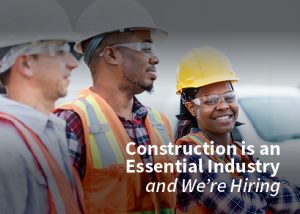 The Housing Industry is Hiring. During the pandemic, the home building and remodeling industry have remained relative bright spots for the overall economy especially in the Sioux Empire.
Strong Earning Potential. The home building industry offers more than just another job, it is a pathway to earning a great salary.
A Strong Sense of Accomplishment. Working in the trades brings a sense of satisfaction for completing high-quality work that contributes to home building and ultimately helping to fulfill the American Dream.
Educational opportunities
Thinking about getting into the building trades? The Sioux Empire has a phenomenal educational system for you to get certified and prepared for the real world.