Jeff Pickett, Media by JP
In a continuing effort to grow our future building trades' workforce, the Sioux Empire Home Builders Care Foundation and the Harrisburg School District held the official ribbon cutting of the Home Builders Academy on Harrisburg High School's campus. A check presentation for $250,000 from the foundation was also held during this press conference along with certificate presentations of graduating students.
In the new Home Builders Academy building, students will learn the basic skills needed to construct a home. Not only will the Sioux Empire Home Builders Care Foundation be the lead investor of the new building but industry leaders will also be coming into the classroom to provide industry expertise.
The Home Builders Academy broke ground during the groundbreaking ceremony in July 2019, while the first students to participate in the program, began their classes in the Fall. During construction, classes were held in the shop of Harrisburg High School, but since completion, the students have moved their projects into the new facility.
Click here for photo gallery of event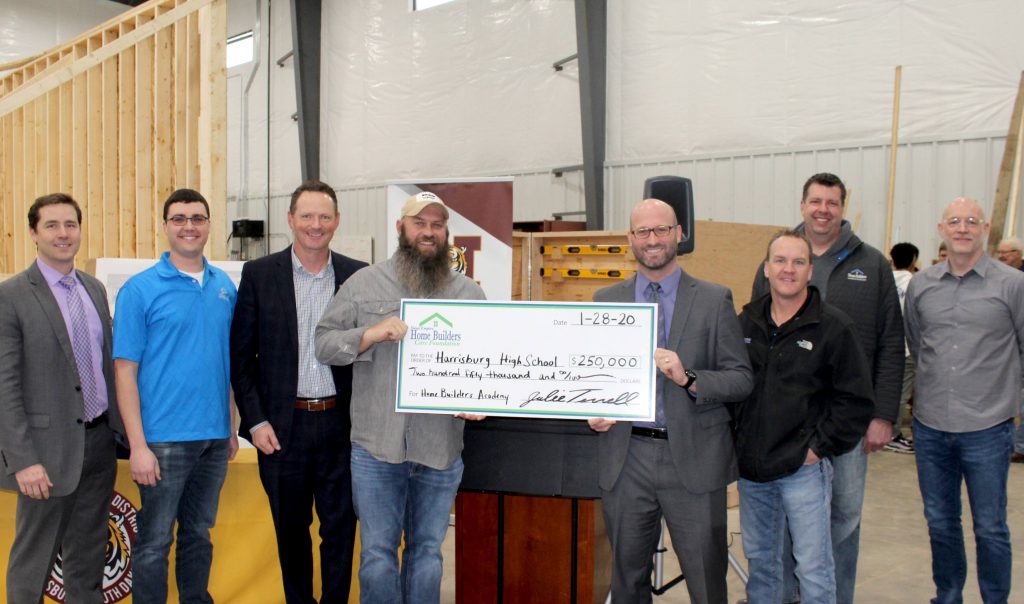 Check presentation from Sioux Empire Home Builders Care Foundation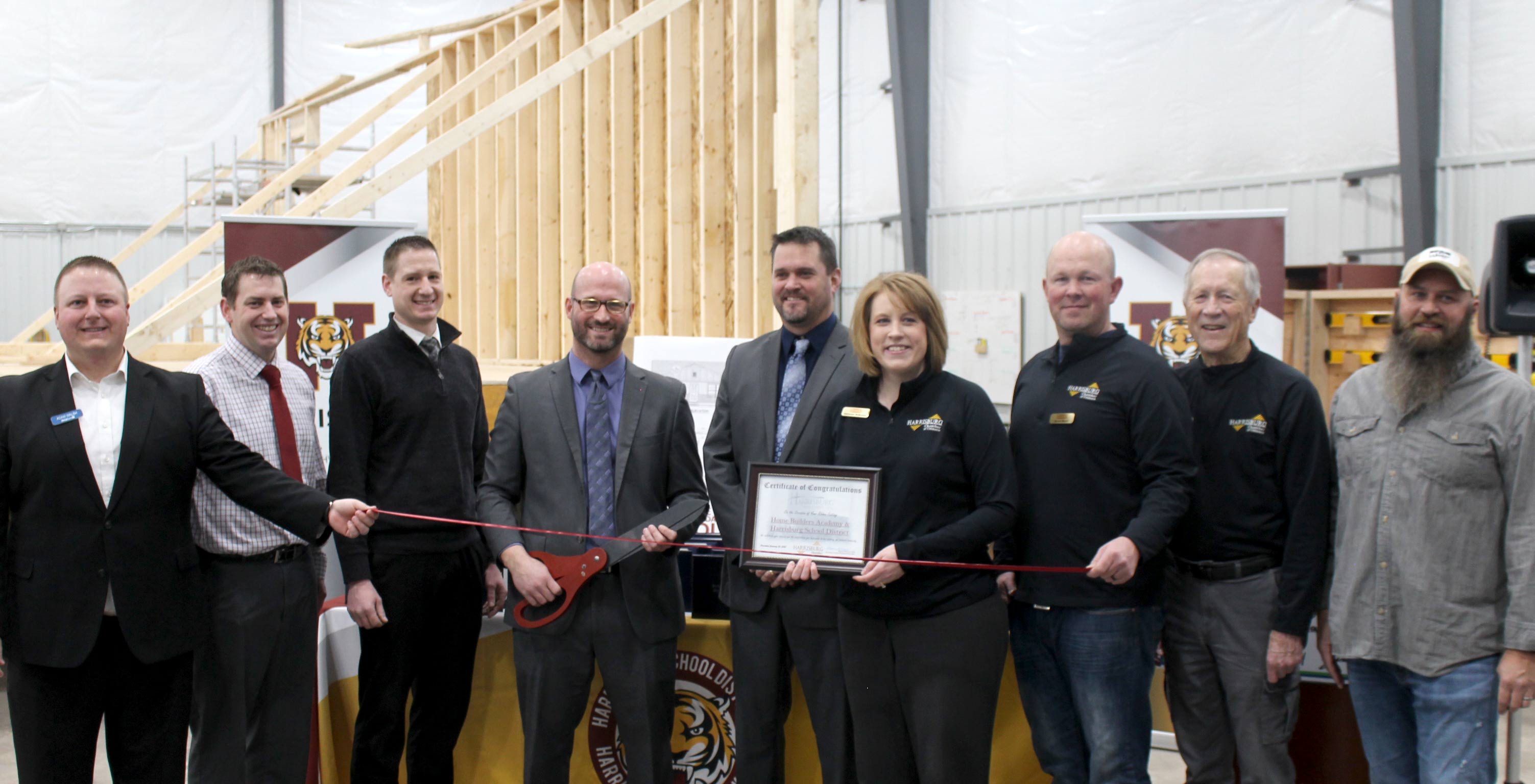 Ribbon cutting with the Harrisburg Chamber of Commerce