Jeff Pickett, Media by JP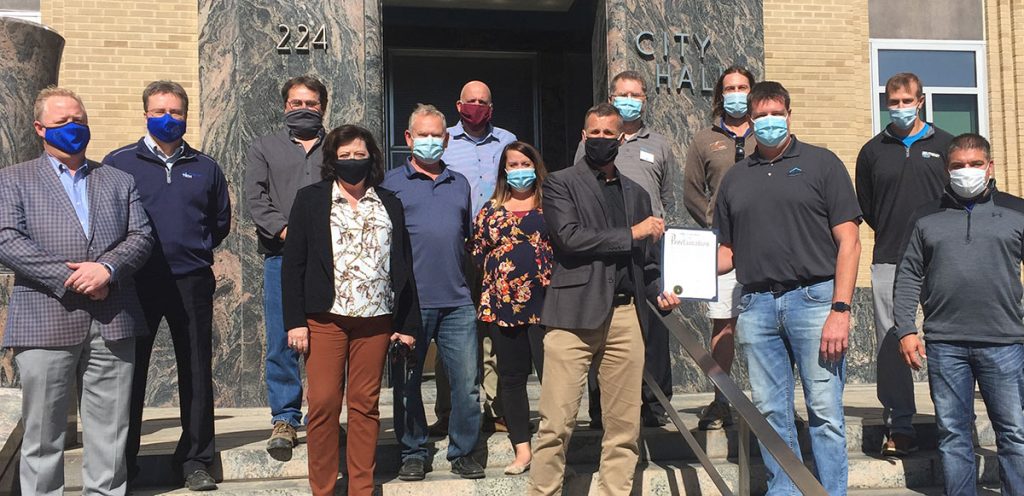 On Tuesday, October 6, 2020, members of the Home Builders Association of the Sioux Empire met with Sioux Falls Mayor, Paul TenHaken, to sign a Mayoral Proclamation to proclaim October 2020 as Careers in Construction Month. This annual month-long celebration is designated to help increase public awareness of the job opportunities available in the home building industry.
This year brings an added urgency to workforce development in home building as demand for new homes is skyrocketing but home builders report marked labor shortages, at the same time as there are millions of Americans looking for work after the havoc wrecked on the economy by the coronavirus pandemic and shutdowns.
In Sioux Falls, the home building industry is going strong despite the current pandemic. As of the end of September, new residential permit values are up 11.27% in comparison to last year. With that increase, there is a larger number of living units being built and local builders are eager to hire qualified employees to join them as they continue to grow our flourishing community. If you are looking for a rewarding new career, stop by hbasiouxempire.com to find a list of home building companies that are waiting to hear from you.
For more info on how your company can help increase awareness of the construction trades, visit tinyurl.com/2020cic.