Jeff Pickett, Media by JP
Housing is central to American family life and critical to a thriving economy. The state of the housing industry is a good barometer of the broader economy and the condition of the nation's social fabric.
Amidst the current recession spurred by the coronavirus pandemic, the housing industry is one of the few bright spots, due to low inventory, low interest rates, and pent up demand. The industry is poised to lead the economy back to strength.
The stats below show how South Dakota is doing in terms of new home production, housing affordability, remodeling activity, and other benchmarks..
---
..
$76,826

Median family income in South Dakota
68%

Homeownership rate in South Dakota
$185,000

Median home value in South Dakota
16%

of South Dakota residents pay more than 50% of income in rent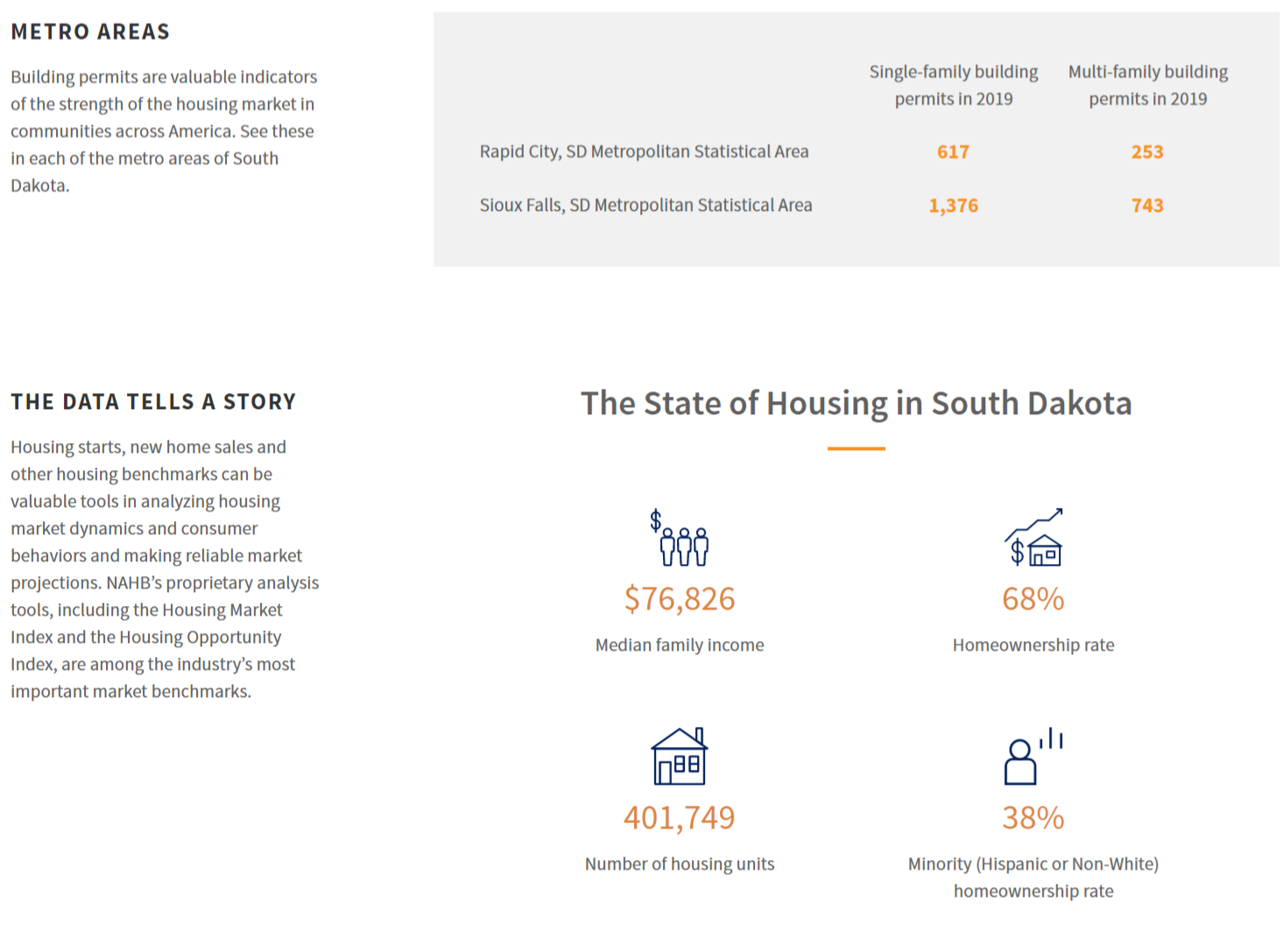 Building permits are valuable indicators of the strength of the housing market in communities across America. See these in each of the metro areas of South Dakota.
401,749

Number of housing units
38% Minority (Hispanic or Non-White) homeownership rate
---
Housing starts, new home sales and other housing benchmarks can be valuable tools in analyzing housing market dynamics and consumer behaviors and making reliable market projections. NAHB's proprietary analysis tools, including the Housing Market Index and the Housing Opportunity Index, are among the industry's most important market benchmarks.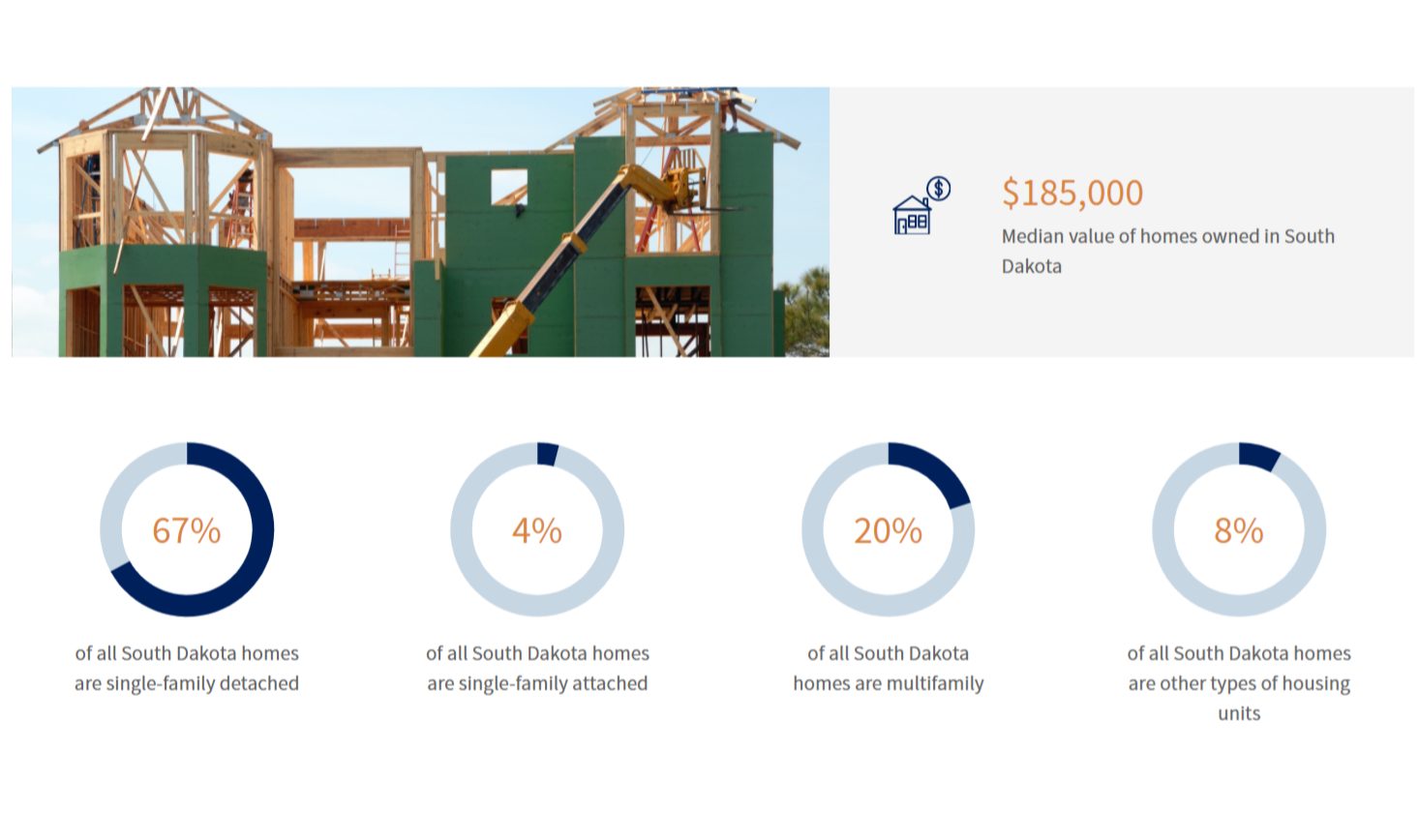 67%

of all South Dakota homes are single-family detached
4%

of all South Dakota homes are single-family attached
20%

of all South Dakota homes are multifamily
8%

of all South Dakota homes are other types of housing units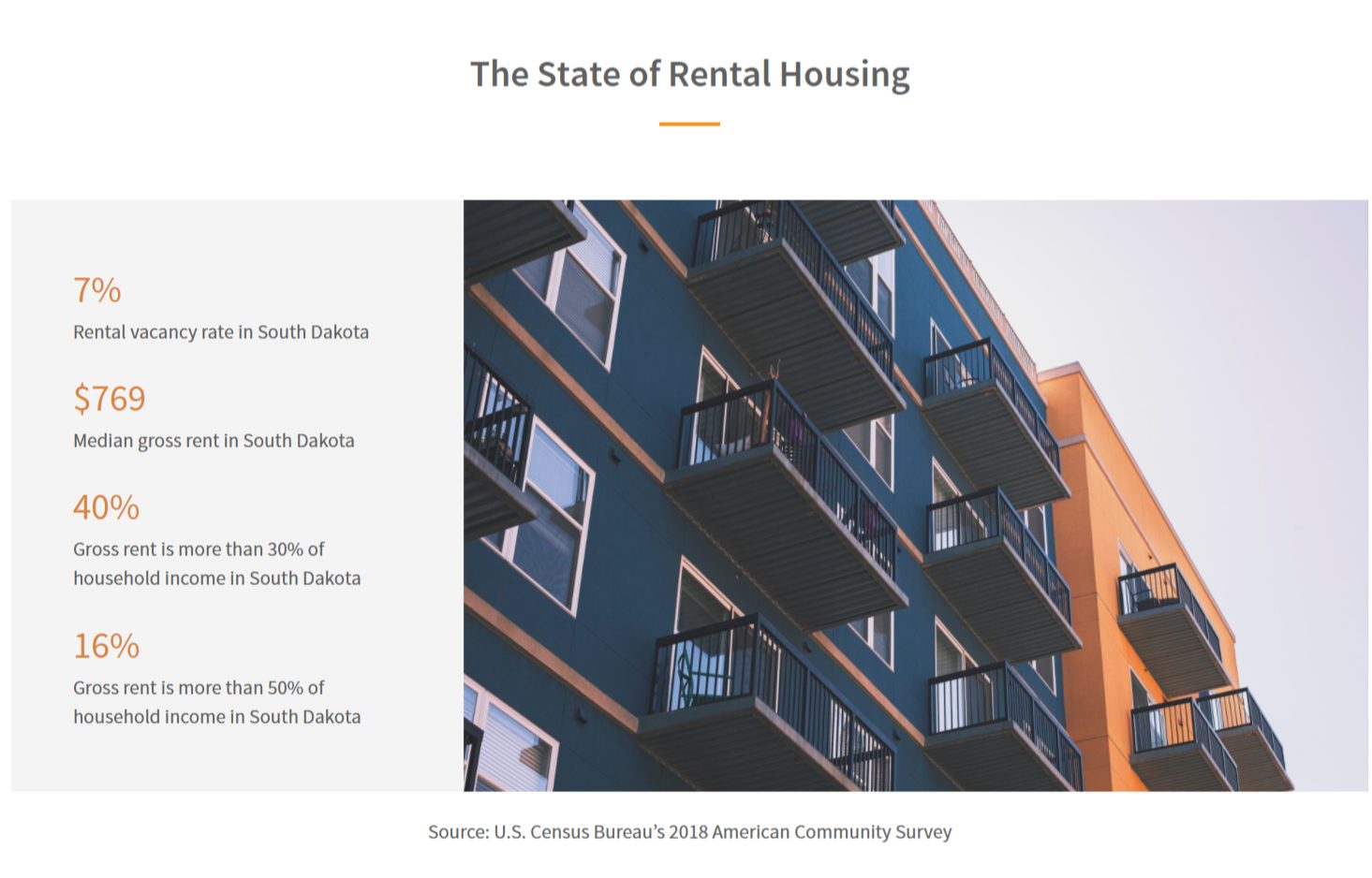 7%

Rental vacancy rate in South Dakota
$769

Median gross rent in South Dakota
40%

Gross rent is more than 30% of household income in South Dakota
16%

Gross rent is more than 50% of household income in South Dakota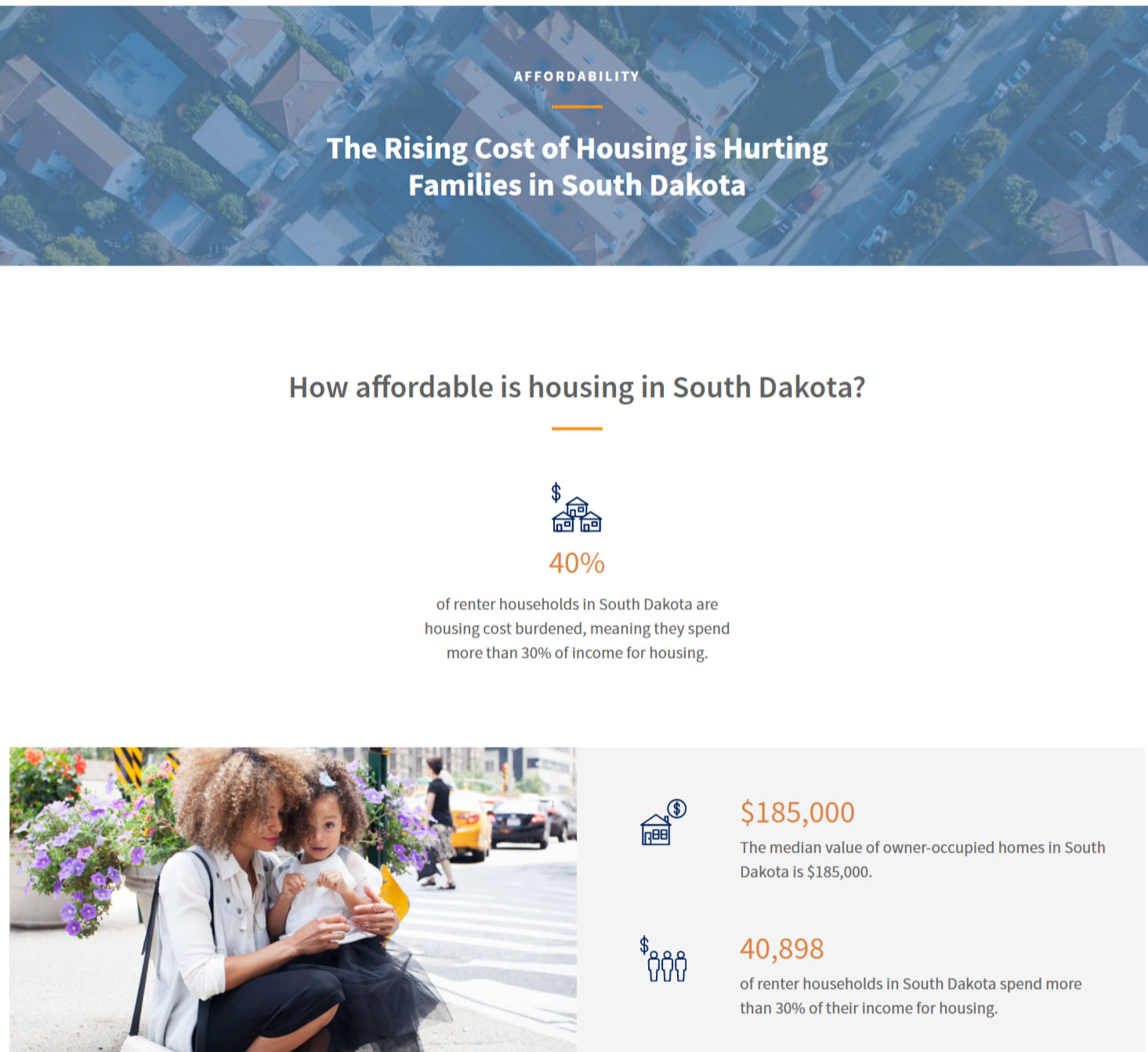 40%

of renter households in South Dakota are housing cost burdened, meaning they spend more than 30% of income for housing
$185,000

The median value of owner-occupied homes in South Dakota is 
40,898

of renter households in South Dakota spend more than 30% of their income for housing