Jeff Pickett, Media by JP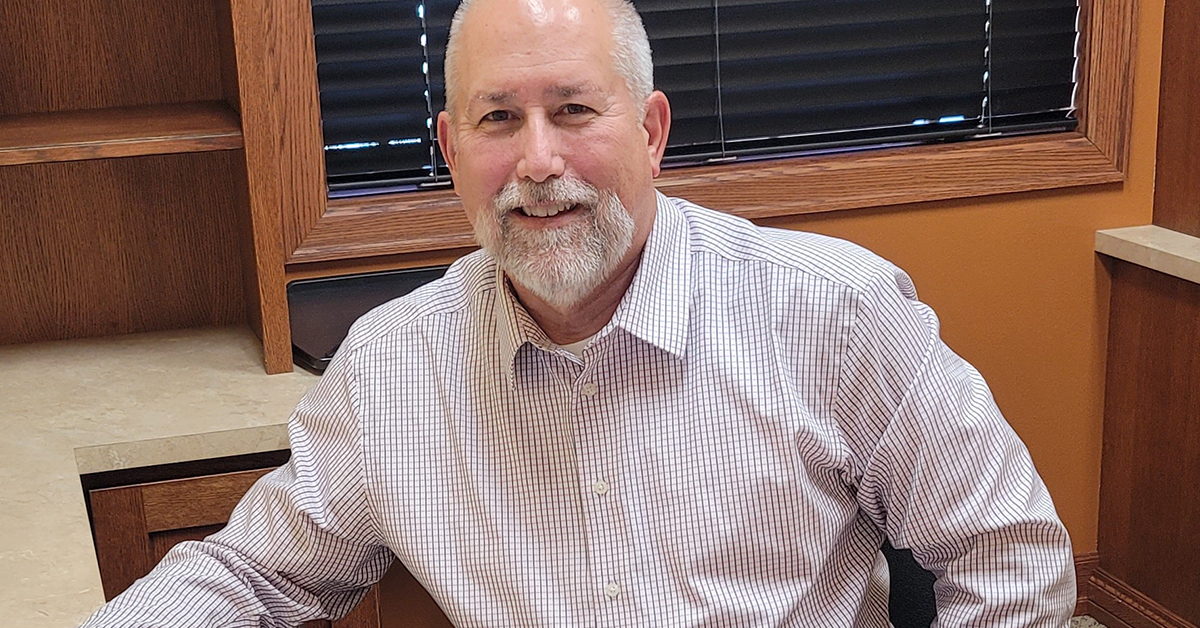 Duane Bickett
Bickett's Construction (Sioux Falls, SD)
2020 Chairman of the National Home Builders Association (NAHB) Conventions and Meetings Committee and National Area 10 Chair
What a long, strange trip it has been… how one of the largest tradeshows in the country went from in-person to exclusively virtual in 2021
For homebuilders and those involved in home construction, financing, sales or material distribution, the International Builder's Show (IBS) was your one-stop shop for new ideas, products and construction techniques. For 76 years, construction professionals from all over the country and the world would attend educational seminars and see live in-person new products and techniques to build stronger, safer, and more efficient homes.
But not this year…2020 turned our world upside down. We posted attendance numbers at the 2019 and early 2020 IBS, that were not seen since the housing downturn in 2008. We exceeded expectations for exhibit space sales both years and were looking at a bright outlook for the 2021 show. The process of selling and promoting the next year's show started one week after the end of the previous show. We saw strong early sales and sponsorships in the first quarter of 2020. Then COVID-19 hit and it hit us hard. Concerns from exhibitors about the safety of their show personnel and the safety of show attendees slowed sales in the summer and into the third quarter.
NAHB staff and leaders of the Convention and Meetings Committee have bi-monthly Zoom calls year-round to plan and manage the next year's show. In 2018, as Second Vice Chairman, and 2019 as First Vice Chairman, I felt ready to take over in 2020 as Chairman and keep building on our success that started to change quickly in June 2020. Our Zoom calls increased to weekly, then almost daily as more members of NAHB's senior management, as well as our senior offices, became involved in the continually changing dynamic of the show. As Fall started, I was on the phone daily with many follow-up emails to review and respond to. After much discussion in early October, the senior staff, senior officers and leadership of the national Conventions and Meetings Committee made the difficult decision to ask the Board of Directors to cancel the 2021 IBS show.
On October 9, 2020, the Board voted to take the show to 100% virtual instead. The marketing and sales/sponsorship staff had been working for a couple of years to add an online version of the show to appeal to members who didn't want to or couldn't travel to the show each year. As the plans had been started, it was time to convert the show to all virtual. NAHB staff has been working countless hours to produce a show that will work for exhibitors and attendees. The result was what we know now as IBSx, an all-virtual show that provides education, networking and product demonstrations from the comfort of everyone's home or office. We hope you will visit the IBSx platform and experience what it has to offer.
Register for the February 9-12, 2021 IBSx virtual show

We encourage all members to register for IBSx online. Expo passes are free for members and the All Access pass that includes access to 100+ educational sessions can be purchased for only $249 at buildersshow.com.
Enjoy the 2021 show!
Sincerely,
Duane Bickett