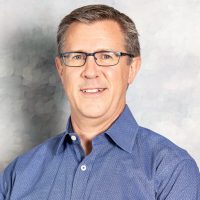 Jeff Pickett, Media by JP
What is your role in the business?
Owner
How long has the company been in business?
4 years
Products or services your company provides?
We offer business growth solutions through video production.
Greatest accomplishment?
I completed the Chicago Marathon, a signal to my perseverance and tenacity.
Where are you from originally?
Columbia, MO
Why did you join the association?
I joined the association because I wanted to minimize the frustrations most business owners experience without the resources to grow. At Media by JP, I put my 25+ years of marketing experience to work for every client, going beyond video.
What did you go to college for?
Hotel & Restaurant Management
Interesting fact about you that most may not know?
I made a YouTube video for my daughters when they were 2 & 3 that has over 1.4 million views.
Tell us about your children
I have 2 teenage girls and 4 step-sons (Olivia, Sophia, Matthew, John, Paul & Christian)