Leadership ensures continued success for local home builders and community engagement.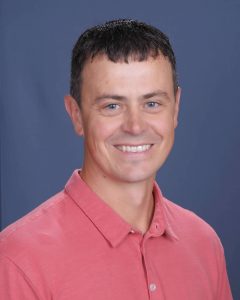 The Home Builders Association of the Sioux Empire announces Jon Beatch, Beatch Construction LLC, as the new 2022 President of the Association. Jon succeeds Tom Jarding of Jarding Construction. His role will focus on ensuring a steady path forward, helping to uncover ways to address industry opportunities including building the local workforce and easing supply chain issues.
"This announcement is especially rewarding," says Tom Jarding. "Jon is an empathetic, multi-tasker and will serve our Association with a heavy focus on communication, tackling each challenge, head on. His easy-going personality makes him an approachable leader for our membership and community."
The Home Builders is a diverse non-profit where members strive to meet the housing needs of the Sioux Empire. 200+ builder member companies collaborate as small-volume builders, production builders, single- and multi-family builders, light commercial builders, remodelers and land developers. In addition, over 550 Associates add value as subcontractors, service providers and suppliers (i.e. windows, drywall, electrical, flooring, paint, furniture, landscaping, etc.).
While the Association has grown steadily over the years, Jon's role will represent a strong network of craftsmen, innovators and problem solvers dedicated to building homes, enriching communities, and changing lives.
The Association has worked through the pandemic, crafting new ideas and busy building schedules. "The transition from Tom will ensure a continued resilient effort," says Beatch. "As industry professionals, we are eager to see success for the surrounding area in creating affordable housing and we'll continue to focus on celebrating the 'small stuff' every single day."
The Sioux Empire Home Show, where Beatch serves as a Vice Chair, will kick off the year, February 25 – 27. "This will be the first event where our community can join us in 2022, seeing the latest home design ideas at the Sioux Falls Convention Center," Beatch shares. "Folks can see everything in one stop: home technology, kitchen/bathrooms, cabinetry, outdoor furniture, hardscapes and more. We've got over 200 local vendors sharing the latest trends to explore."
Jon has more than 15 years in home building and remodeling, delivering successful residential projects across the Sioux Empire. He has participated and led various Association committees including the Builder's Forum and jump started the Events Committee. He's also active with the Remodeling Council, the Showcase of Remodeled Homes event (occurs annually in the fall) and the Home Builders Care Foundation, the philanthropic arm of the organization. He attended North Dakota State University for Construction Engineering and is a 2nd generation builder, working with his dad, brother, and wife for their family business founded in 1977.
Jon's presidential term will go through December 2022.